About Ryan Tate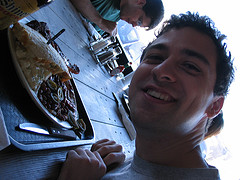 THIS PAGE IS OLD. Current info at tumblr.ryantate.com.
Ryan Tate is a journalist covering the business of restaurants and hotels. He lives in Berkeley, California.
Journalism
I am a staff reporter at the San Francisco Business Times, a weekly newspaper where I cover hospitality and East Bay real estate.
At the Business Times, we aggressively pursue exclusive "scoops" through in-the-field reporting and extensive face-to-face networking.
My reporting focuses on San Francisco's world-leading restaurants and hotels, which are fast becoming global businesses complete with celebrity chefs and owners. I also investigate political and business stories in the fast-growing cities on the eastern side of the San Francisco bay, including Oakland and Emeryville.
More on my seven years as a business journalist in the San Francisco Bay Area is available in the Journalism section. There you can find my resume, media appearences, bio, guide for PR people and work contact information. Go to the journalism section
Personal
After growing up in Houston, Texas and San Diego, California, I moved to Berkeley 12 years ago for college and have been living here ever since.
Right now I'm living in West Berkeley with my fiancee and several cats. When I'm not swimming or wasting time on the computer, I like to cook, and sometimes the cats even let me have seconds.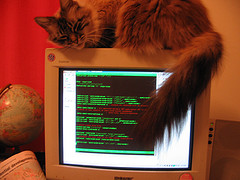 Pics, etc:
Contact info
Email: ryantate@ryantate.com
AOL Instant Messenger: ryantatedotcom